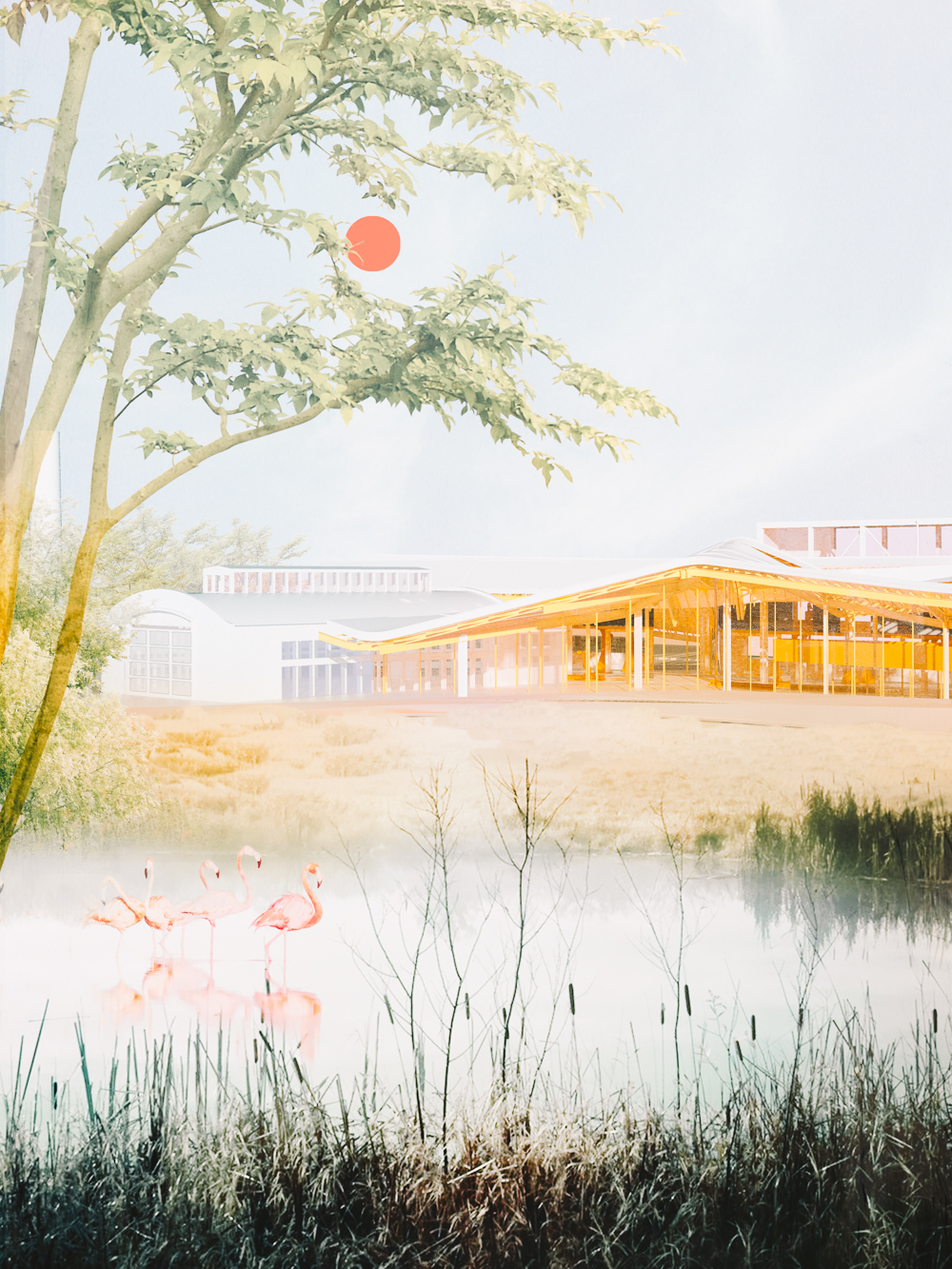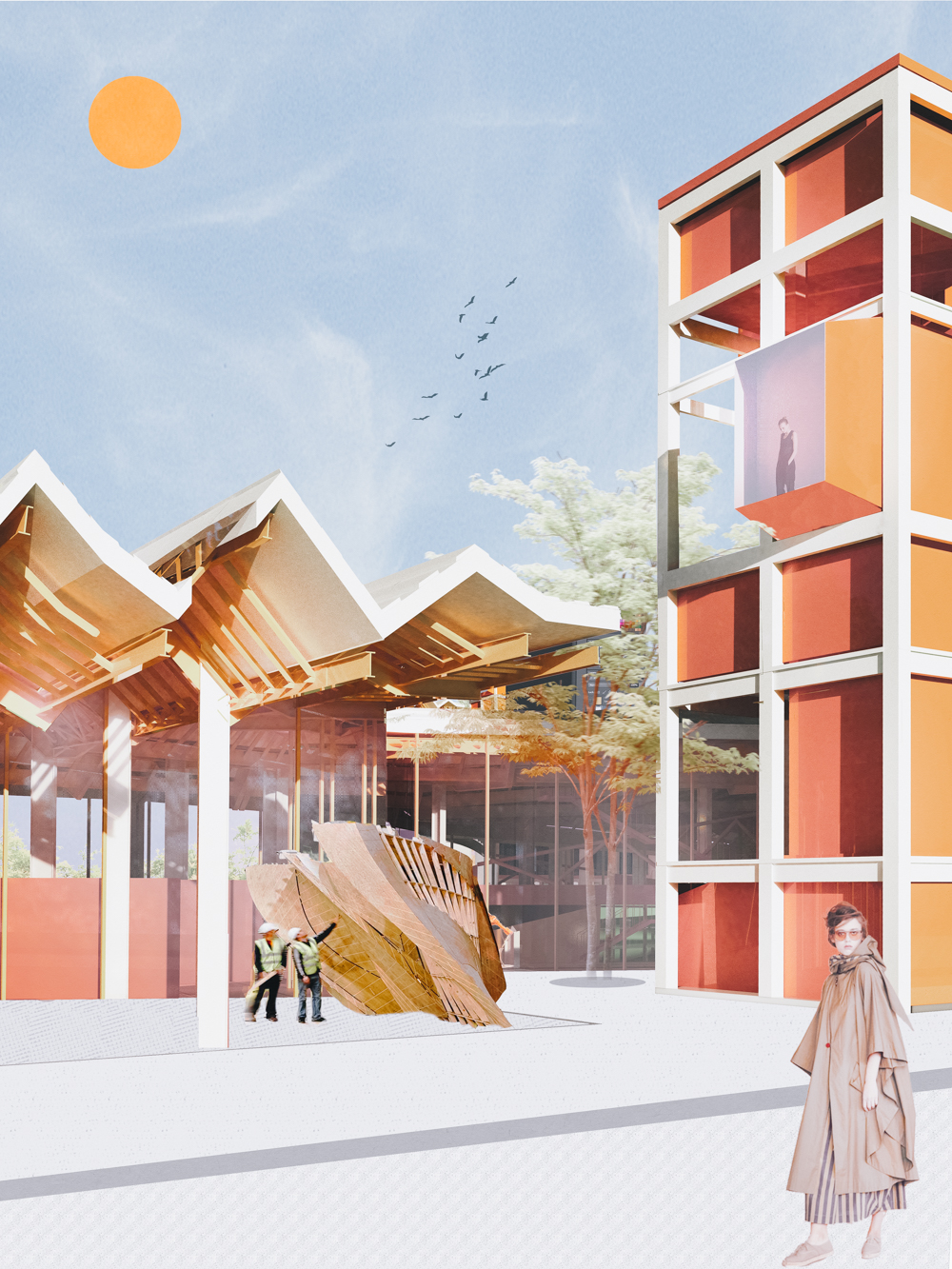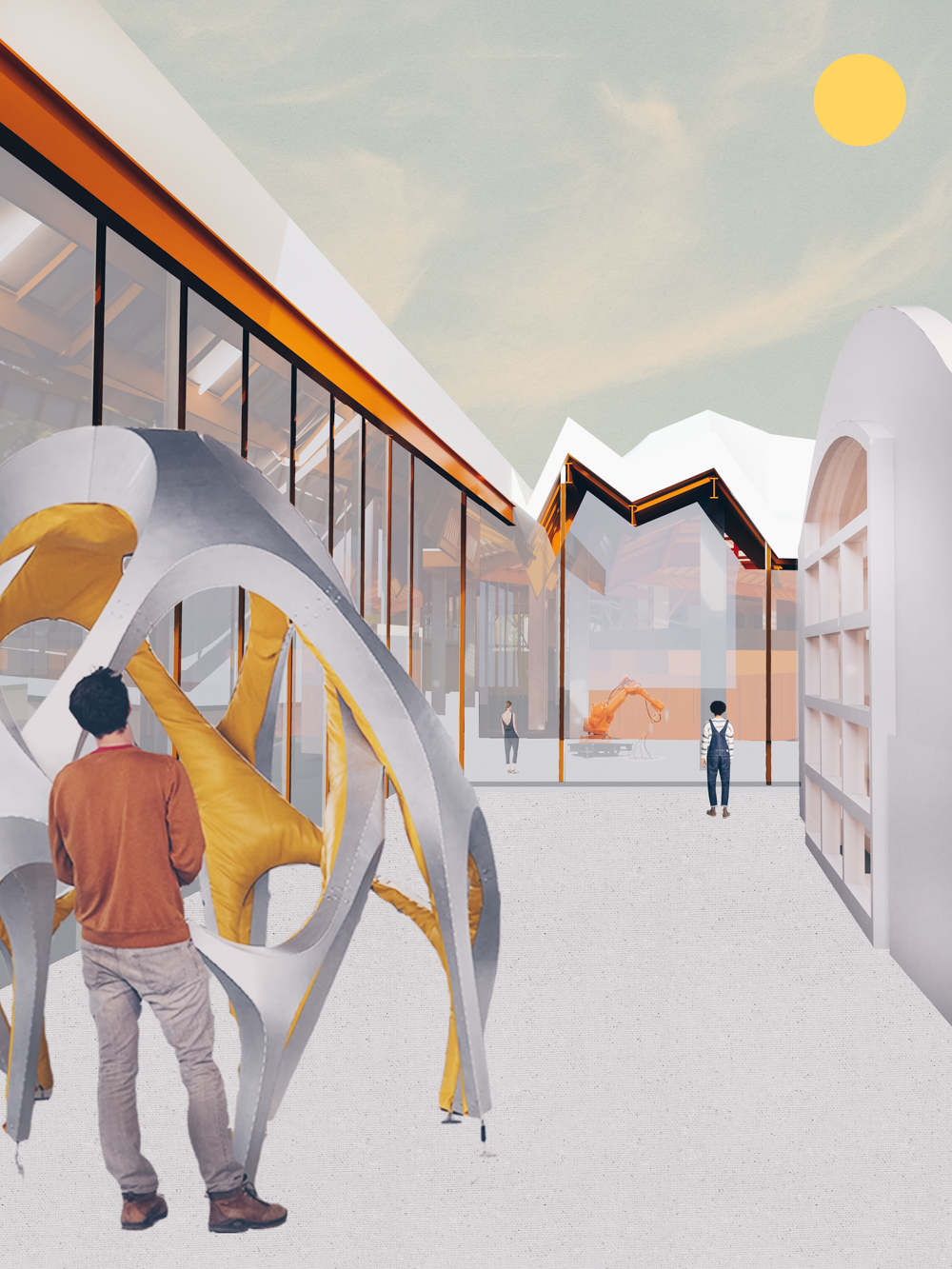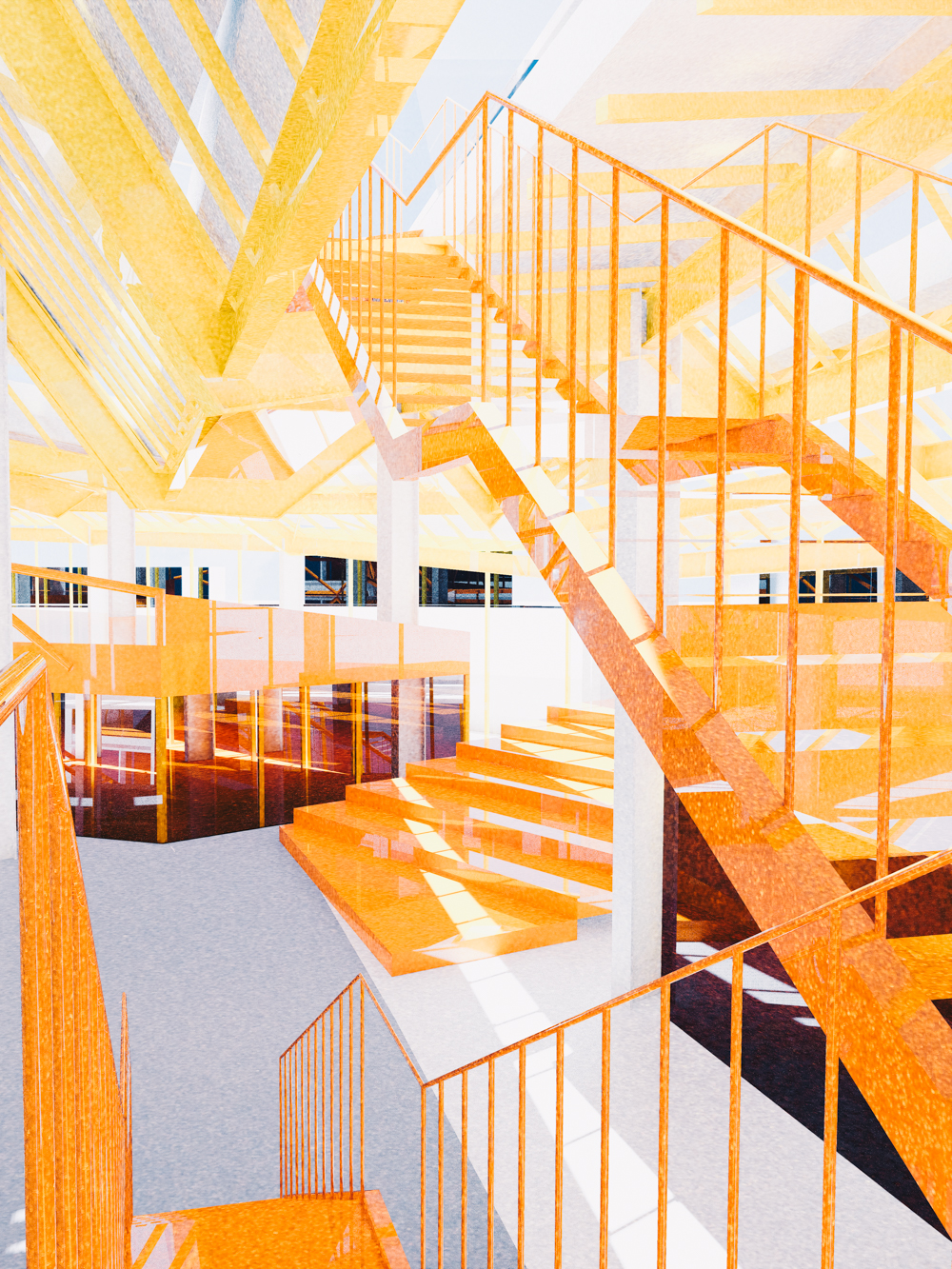 cc:ipd
what: illustration for a diploma
when: 2018
diploma author:Cristina Costea
where: Bucharest
Status: proposal-awesome diploma
At this project we had to help with the visual aspect, including the best colors that could be used in an industrial space.


Drawing from our experience from post-industrial workshops but also from the contemporary industrial spaces we visited, and considering the parametric creation of the space we created a color strategy.
The ideea is that robots usualy come in a different range of usualy vibrant colors.


This is mostly for safety reasons but they can also contribute to the atmosfere.


That's why we chose to have the structure and the important pieces from the project:amphiteatre and closed working spaces in the same vivid palette as the machinery
equipment, thus reinforcing the link between the robot and it's house.
*The birdeye view was rendered by Raul Timiș.

For questions about the project ask Cristina.